The steady rhythmic throb.
Thump, thump, thump…the sound is deafening and quickens with footsteps above.
The steps pause, as knees drop.
A scratch, a bump.
The floor board shifts and light catches my stilled cadence.
"She's dead.  I've found her heart."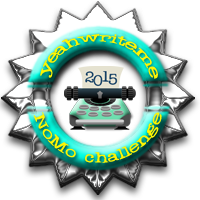 This is my 11th entry for #NaBloPoMo, #NaNoPoblano and the YeahWriteMe NoMo Challenge.
Image Credit:  "Ultrasound of human heart apical 4-cahmber view" by Fruehaufsteher2 – Own work. Licensed under CC BY-SA 3.0 via Wikimedia Commons
Follow Live by Surprise on Twitter, Google+, Facebook, Pinterest and Bloglovin.