Disclosure: This post contains affiliate links.
While in New York, I realized that in addition to my favorite Doctor Who episodes
, just how many of my favorite movies had been filmed there.
The first movie I can ever remember seeing about NYC was The Muppets Take Manhattan
. Hubs and I had an odd conversation wherein I explained I was worried about muggers while we were in Central Park – because some idiot had mugged Miss Piggy there. Of course, I'm sure that he's reformed if he lived through the experience…and it was probably about 30 years ago…but still.
We attempted to find the rocks where Doctor Who was shot…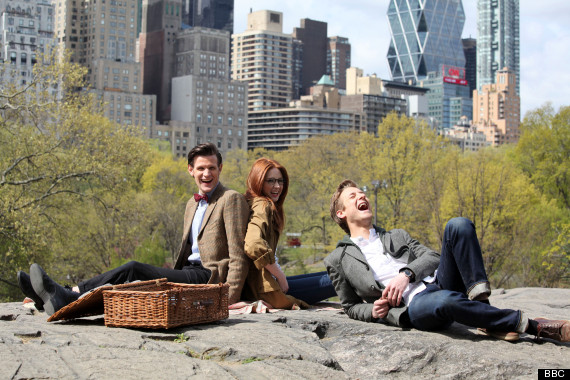 We got close…but I think we were a bit off.
We visited FAO Schwarz and saw Tom Hanks' piano from
Big
: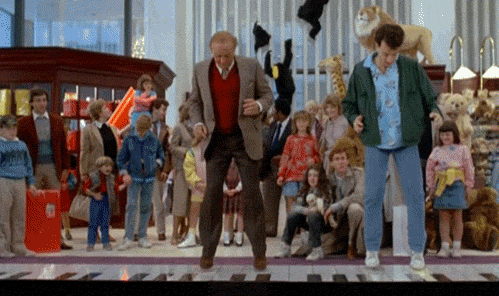 We didn't do it – but you can get your picture taken on the piano. Let me just say though…the people who were getting their pictures done didn't know how to play Chopsticks…or any other identifiable song. They also had a Lego Batman and a Lego Statue of Liberty.Our hotel (which was fabulous – thanks Grand Hyatt!) was right near Grand Central Station (which I neglected to get a picture of) but was featured in another of my favorites:
Eternal Sunshine of the Spotless Mind
.
We also went past the New York Public Library…
which was prominently featured in one of my favorites…Ghostbusters II
:
We weren't able to go in – there was some kind of parade up Fifth Avenue on Sunday. But what a beautiful building.
We took a subway…and stood on the platform from this scene:
and although we didn't meet Jeff, we found the entrance to
Men In Black
Headquarters:
Although now that I've shown you where it is…
We went to Times Square:
Because…
Spider-Man
: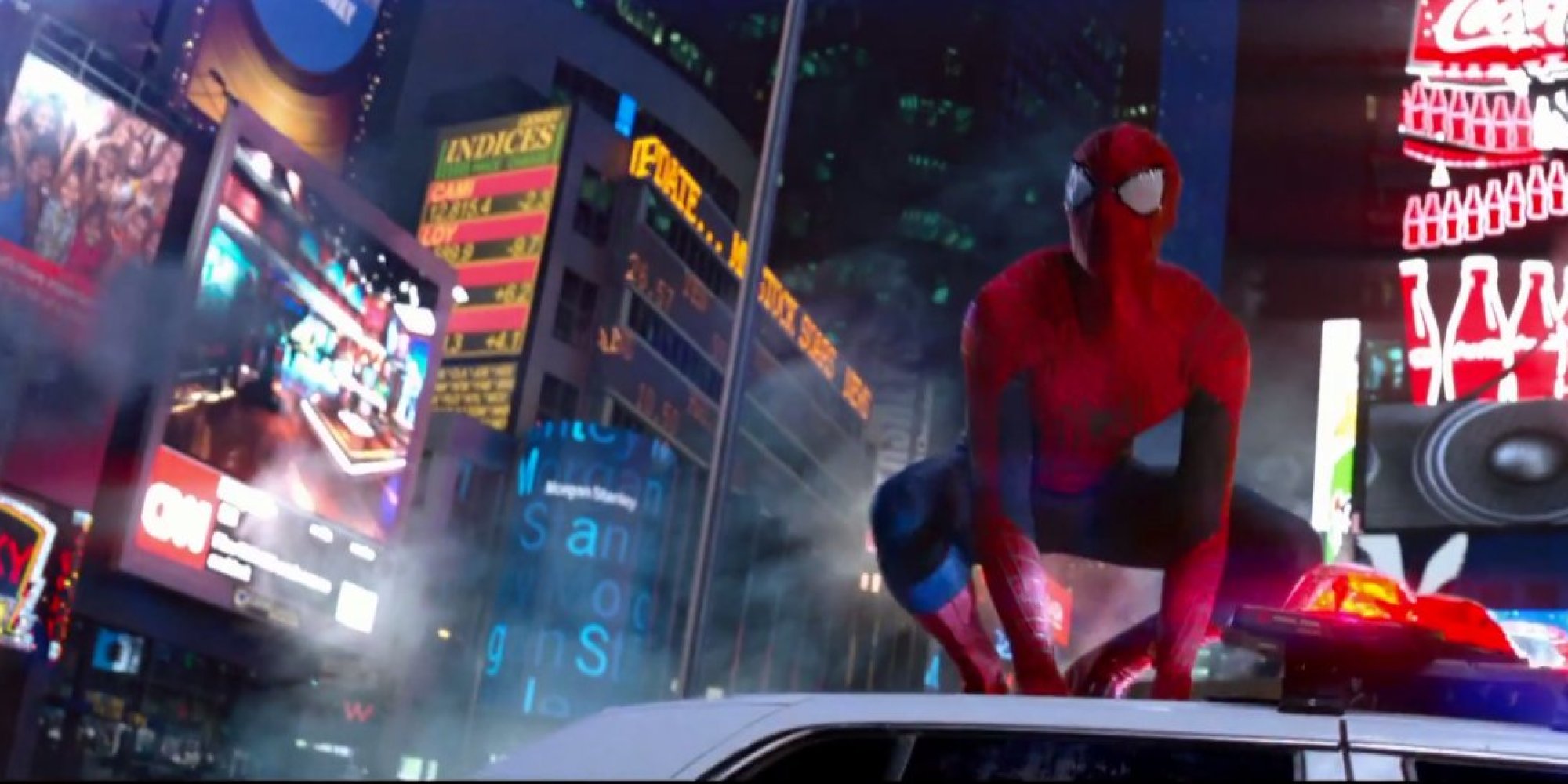 And the Brooklyn Bridge:
We also made our way down to Rockafeller Center.
We weren't able to get the World's Best Cup of Coffee…but the
Elf
was right – there was free gum EVERYWHERE.
And of course the beautiful Central Park. So many movies filmed on location there – including some of the ones I've already listed: The Muppets Take Manhattan, Elf, Ghostbusters II, Spiderman, as well as so many others – The Santa Clause, Annie Hall, Eat Pray Love, Enchanted, MIB II, Kate and Leopold, You've Got Mail, Scrooge, Home Alone: Lost in New York…and so many more. It's such an amazing location – a piece of the country in the heart of the city.This is a pic near the Bow Bridge (on the right) where we got married three years ago. The bridge is being refinished, so we couldn't get on it for a kiss…but I was able to get a pic.
We also Lady Liberty herself up close and personal:
But we kept eyes on her the whole time. Promise.
OK…I'm probably not as big a movie fan as
this guy
. But all in all, it was a pretty awesome trip. More pics coming.Follow Live by Surprise on
Twitter
,
Google+
,
Facebook
,
Pinterest
and
Bloglovin
Disclosure: This post contains affiliate links, which means that if you click on one of the product links, I will receive compensation.