A few days ago, on the main street about five minutes (in normal traffic) from my house, I got stuck in traffic. Abnormal traffic. Instead of less than five minutes to my house, my car edged through three traffic lights. By the time I figured out what the problem was, I'd been waiting ten minutes. I was beyond annoyed. I'd had a particularly long day, and was aching to get to the daycare to pick up my son, walk the dog, put on dinner, and start our night time rituals.
As I got up to the source of the delay – I realized that there had been a car accident. There was a car straddling two lanes, having been hit by a car in the right lane (likely after turning left). I was even more annoyed. Why couldn't they move the cars out of the way. Clearly no one was hurt – there wasn't significant damage to the vehicles, and it was clear who had hit who. They should have taken pictures and moved the damn cars. As I rounded into the turning lane to get past, I checked myself.
I Checked Myself
I have been in a car accident. More than one in fact. I should be more sensitive to the fact that having an accident – big or small, can have an impact on someone. I don't know what happened to cause that accident. I didn't know what sort of day or week the drivers had been having. My first instinct was annoyance – and it should have been compassion. Of all people – I should have understood that sometimes it takes more than ten minutes to figure out what to do after an accident. To go through all the checks. Physical. Mental. Emotional. And then the car. I remember my first instinct was to contact someone I loved. The woman in the straddling car was clearly on the phone. She hadn't gotten out of the car. She was trying to get help. And I wasn't helping.
Recently, I read a Facebook post from a fellow blogger that described her own annoyance – she was at a local coffee shop, where she'd gone a coffee and a bit of peace and quiet. The woman at the table next to her was speaking on her phone. According to Facebook, this lady wasn't using her "inside voice". She was talking about her divorce. And her other, what should have been personal, private, legal issues.
I wonder if I would have been annoyed too.
Or would I have been compassionate?
A Difficult Balance
It's a difficult balance. My instinct on reading the status update was to encourage compassion. I've been through a divorce. I had extremely issues with my ex-husband. He would call me in the middle of the day at my office – and I would lose it. And I wasn't quiet about it. Only one person in my office was compassionate. I know (from conversations later) that there were others who heard. And ignored me. And talked about me behind my back. Instead of asking how I was. Or offering compassion.
Looking back now to the day in the car, I wish I could take back my feelings. The softened when I thought about it, but I wish they hadn't been my initial response. Looking back now, I would have stopped that day. To see if I could assist. Make a phone call. Give her a hug. Anything.
So the next time you're delayed in traffic, or you're stuck behind someone going slow on the highway, or the woman in front of you in the checkout line is taking too long, or someone's talking loudly about their issues on their phone, or the woman in the drop off line at your kids school gets out of her car to give her kid a hug before school – I'd like you to remember my post. You don't know the whole picture – and maybe you don't want to. But maybe, just maybe, you can show a little bit of compassion. Offer something of yourself – because that day when you're the one who needs it, you're going to want someone there. And I hope for your sake, someone is.
Have you ever had a similar situation – where your initial instinct isn't compassion? Were you disappointed in yourself?
On the twentieth of every month, bloggers take a moment to reflect on compassion in the hopes that spreading compassion will beget compassion. To learn more about the #1000Speak movement, check my other posts – or make your way over to the #1000Speak website for more information on how to contribute.
This is my twentieth blog post for #NaBloPoMo and #NaBloPablano and the Yeah Write Me NoMo Challenge. It's also my submission for #1000Speak this month.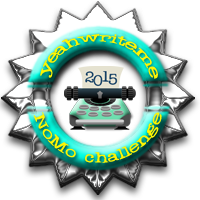 Image Credit: Feelart / freedigitalphotos.net