The prompt for today's blog is:
Describe your ideal day off. What would you do with your time?
Coincidentally, I've been off three days this week to help me to narrow exactly what it is.
Wednesday was a quiet day. I caught up on laundry, spent some time with Hubs and Bae at our local YMCA, and then picked up the other two from school. Aside from the cleaning, that was pretty much ideal.
Yesterday, I had a ton of stuff to get done, but wasted a lot of time on Facebook. I did end up getting some stuff done, but not all of the things I wanted or expected to. And a lot of the day involved cleaning up the house in preparation for today.
Today, right now in fact, Hubs and I are in the car for a long drive to Canada for the weekend. The older two are with their dad, and Bae and the dog are spending some quality time with their Aunty. I may have pics next week.
My ideal day is a combination of those things. A clean house is nice, but I'd rather it was done magically by our house elf. Family and travel is always fun. Not so much the long drive – but time together is fantastic.
How do you enjoy a day off?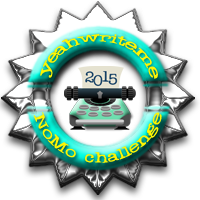 Image credit: Serge Bertasius Photography / freedigitalphotos.net