Inside my dryer
A mystic portal exists
Where socks go to die.
I put the socks in
But they always come back out
Minus their match'd pair.
On the other side
A gnarled beast licks his coarse lips.
"Socks for lunch again??!!"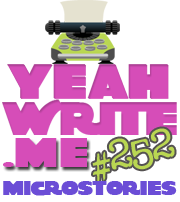 Image Credit: Gualberto107 / freedigitalphotos.net
Want Live By Surprise in your inbox?  Click here or follow Live by Surprise on Twitter, Google+, Facebook, Instagram, Pinterest and Bloglovin for the latest updates!