Foresight. It's a "gift" I've been told. It's not been my experience.
I watch again, detached, as the foretold plays into reality.
Yep. There's the knife. Pierces right through my chest.
Damn. That hurts!
Well…at least it will end the reruns.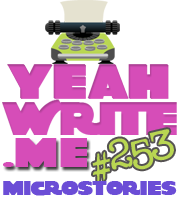 Image credit: hadkhanong / freedigitalphotos.net
Want Live By Surprise in your inbox? Click here or follow Live by Surprise on Twitter, Google+, Facebook, Instagram, Pinterest and Bloglovin for the latest updates!