After extraction, the spaceport doctor let us take the parasite home.
"He can't re-infect now, he's too big."
Dillon put him in a tank and named him Bitey.
Too bad the doctor didn't realize Bitey was a she.
When the eggs hatched…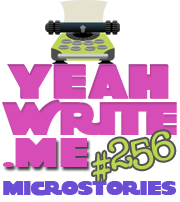 Image Credit: vectorolie / freedigitalphotos.net
Want Live By Surprise in your inbox? Click here to join our mailing list or follow Live by Surprise on Twitter, Google+, Facebook, Instagram, Pinterest and Bloglovin for the latest updates!