Sunday: what's the prompt? Ohh….that will be easy. Maybe I could do a Doctor Who thing – yay!
Monday: wake. plague. sleep.
Tuesday: wake. zombie. work. sleep.
Wednesday: plague part ii – the minion version.
Wednesday 7 p.m.: F&*k. What was the prompt?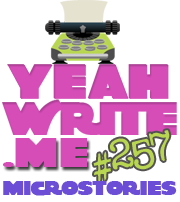 Want Live By Surprise in your inbox? Click here to join our mailing list or follow Live by Surprise on Twitter, Google+, Facebook, Instagram, Pinterest and Bloglovin for the latest updates!